Chain Stitched Embroidered Patches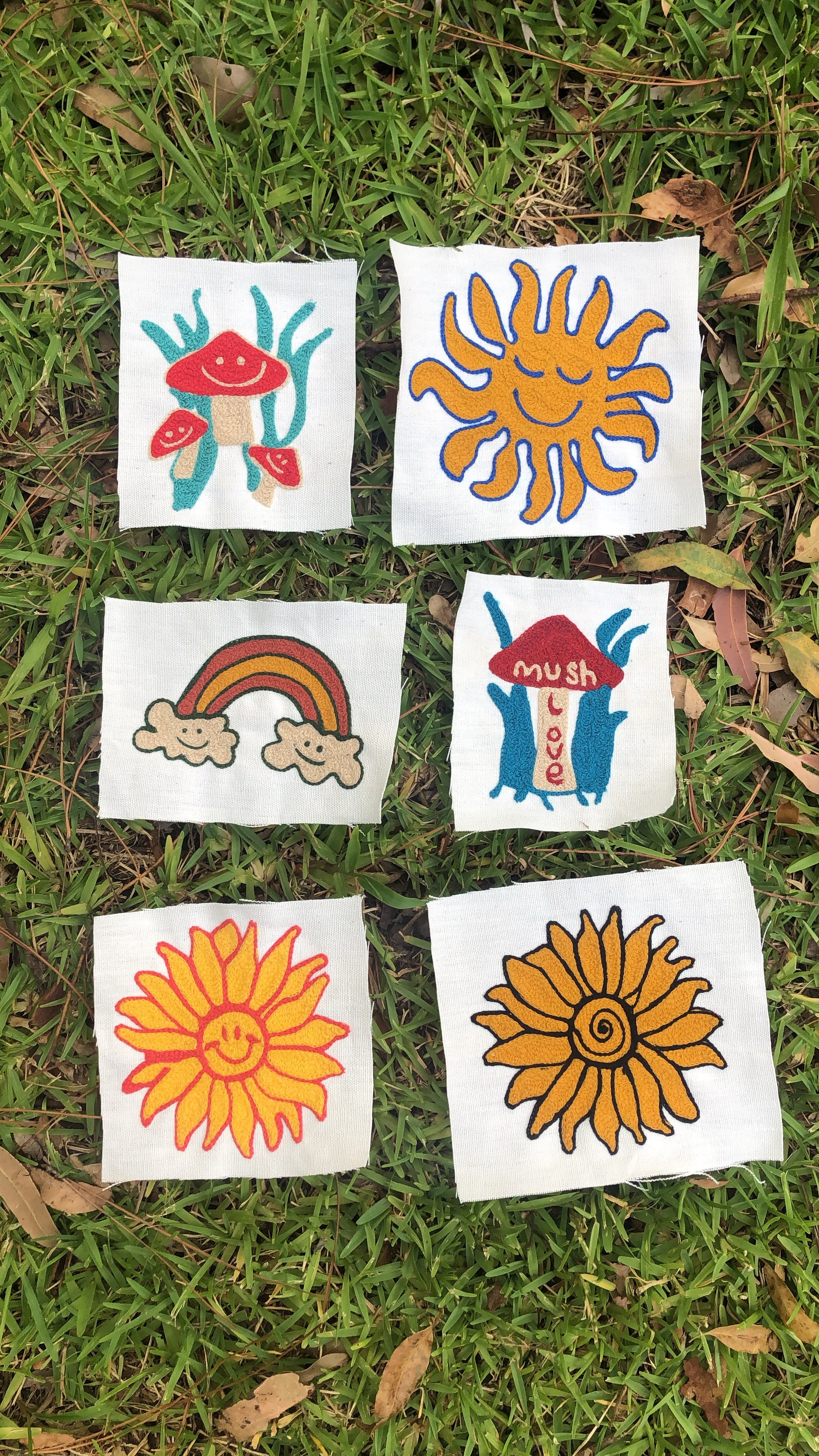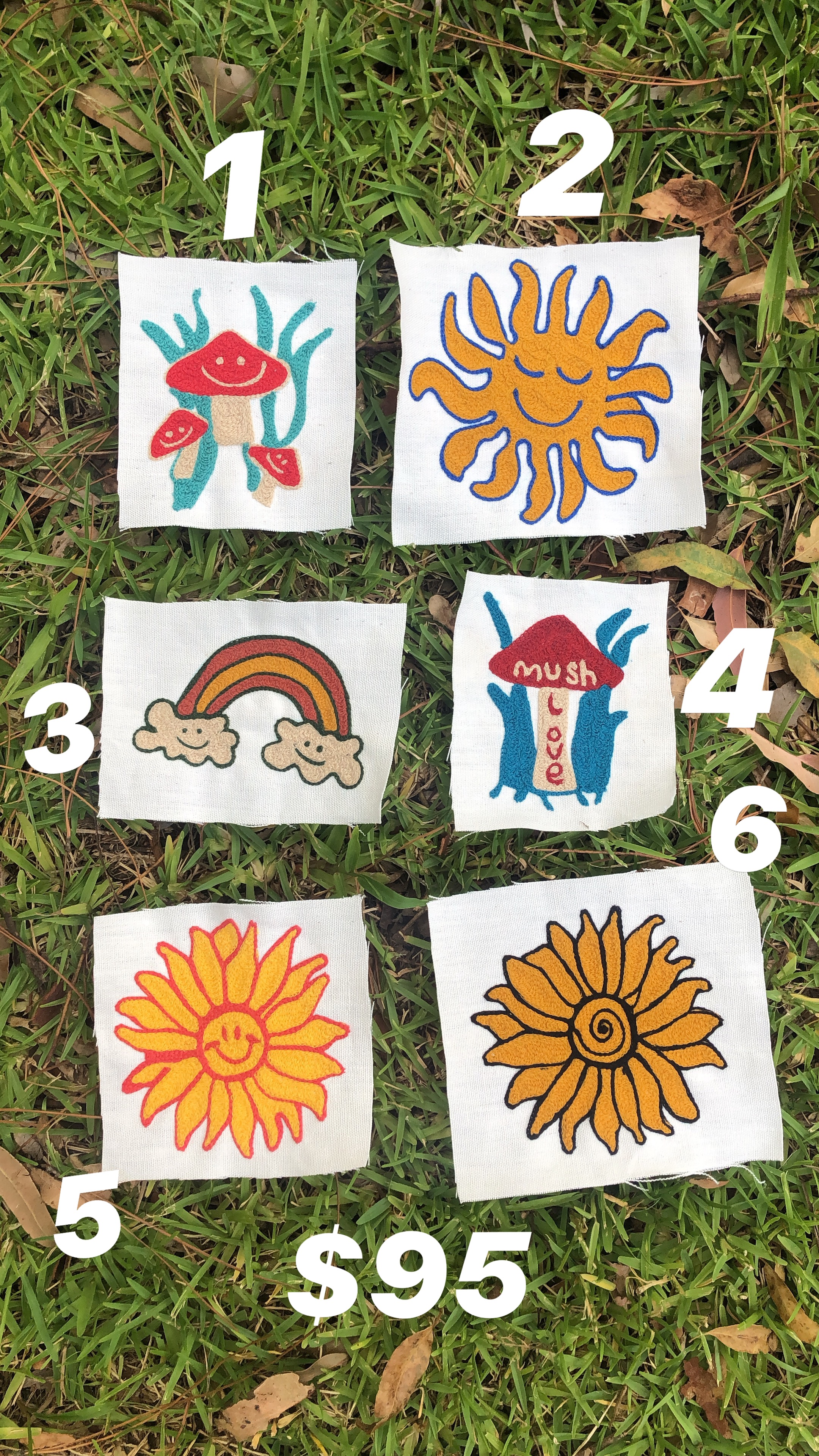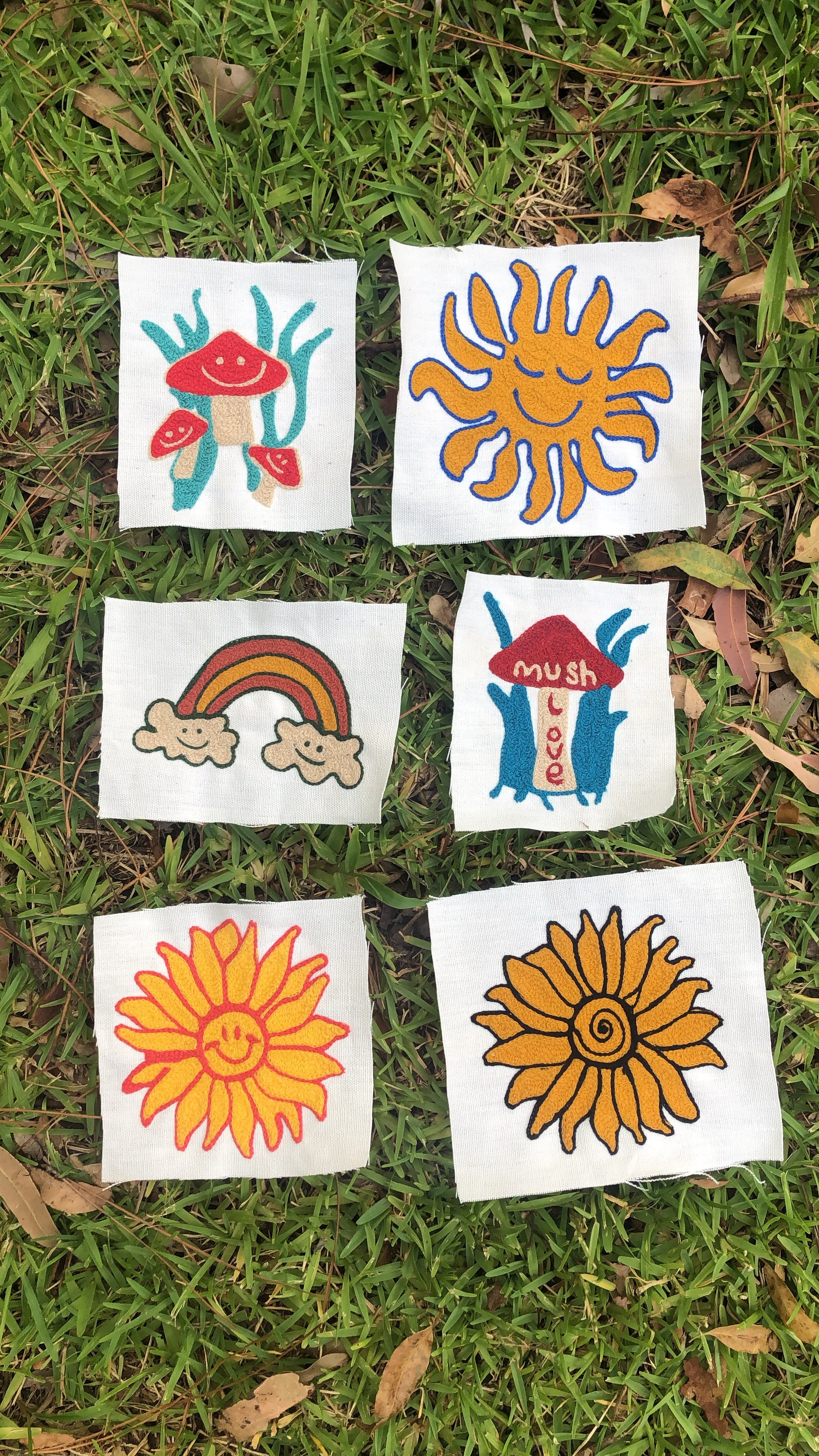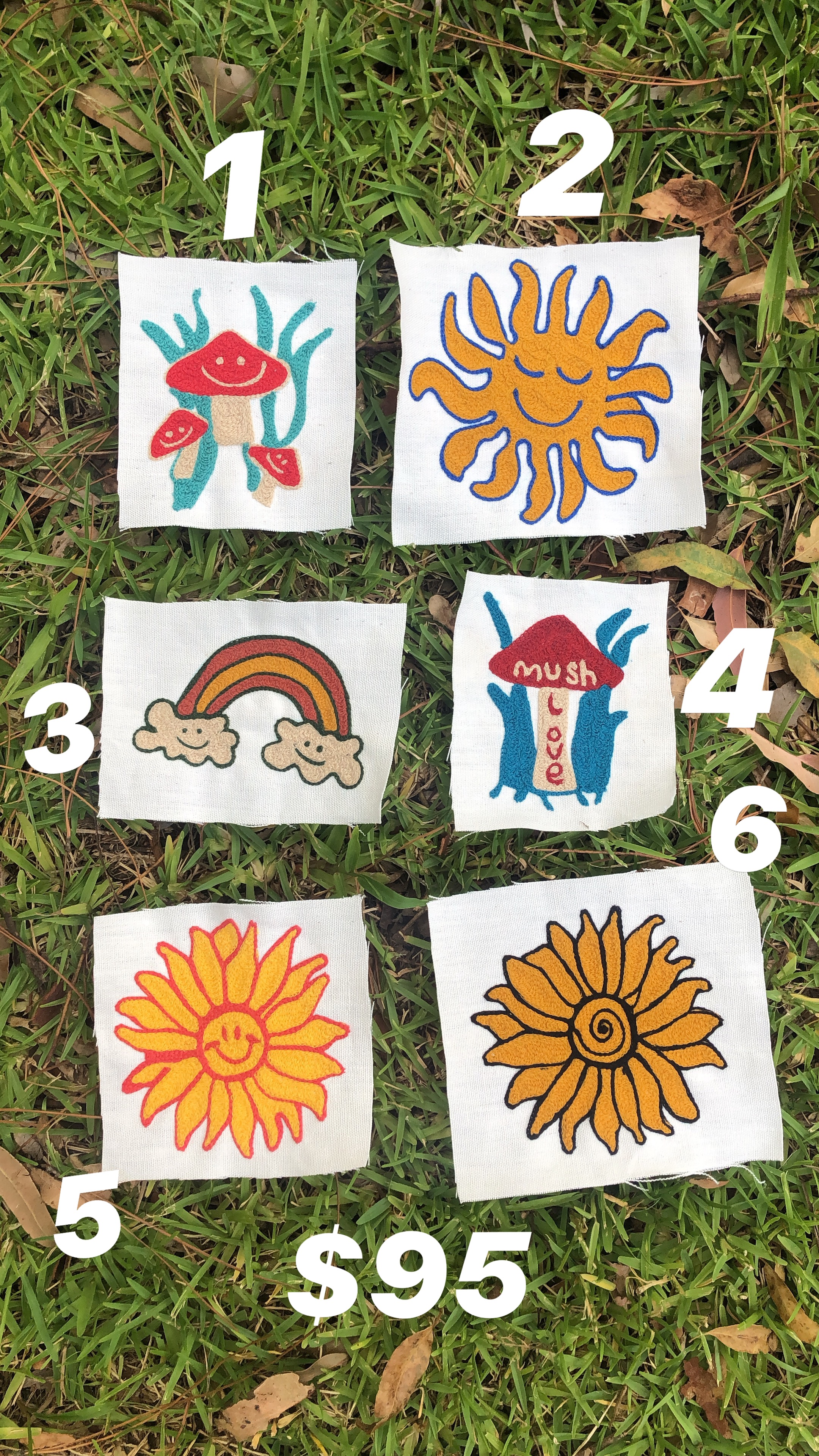 Chain Stitched Embroidered Patches
Cross Collaboration of my original artworks and Chain stitch artist, All My Relations. Created on the balcony of my rainforest home in Byron Bay.
Chain stitching is a traditional sewing technique rarely practiced in todays society and the love for old school magic is evident in the intricate details of these patches.
These badges have a special part of my heart sewn into the seams, that I hope you enjoy either sewn onto your own clothing piece or framed.
Sewn with Cotton on Hemp Fabric
Approx 15 x 15cm