Handwritten note in Sunflower Card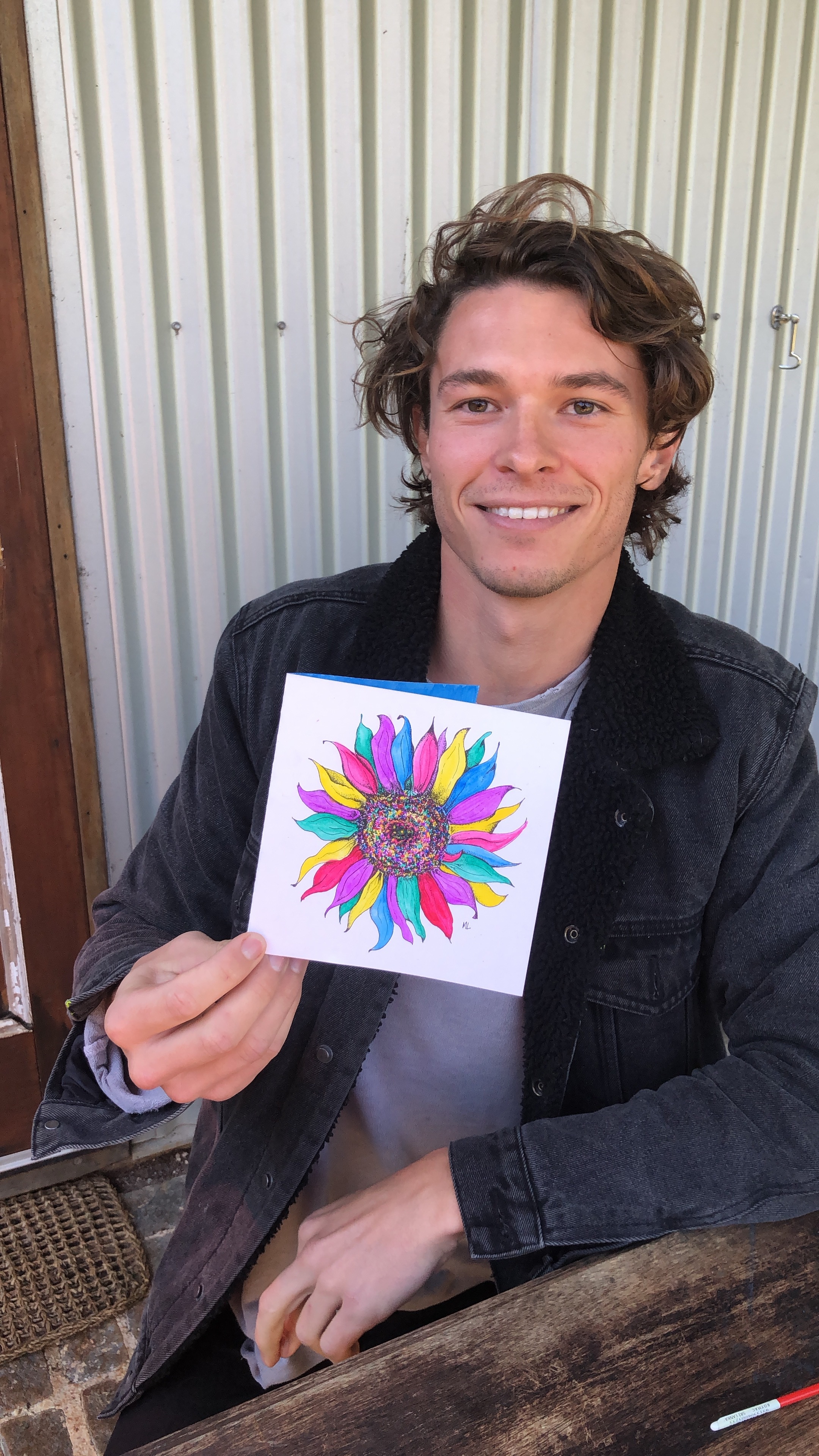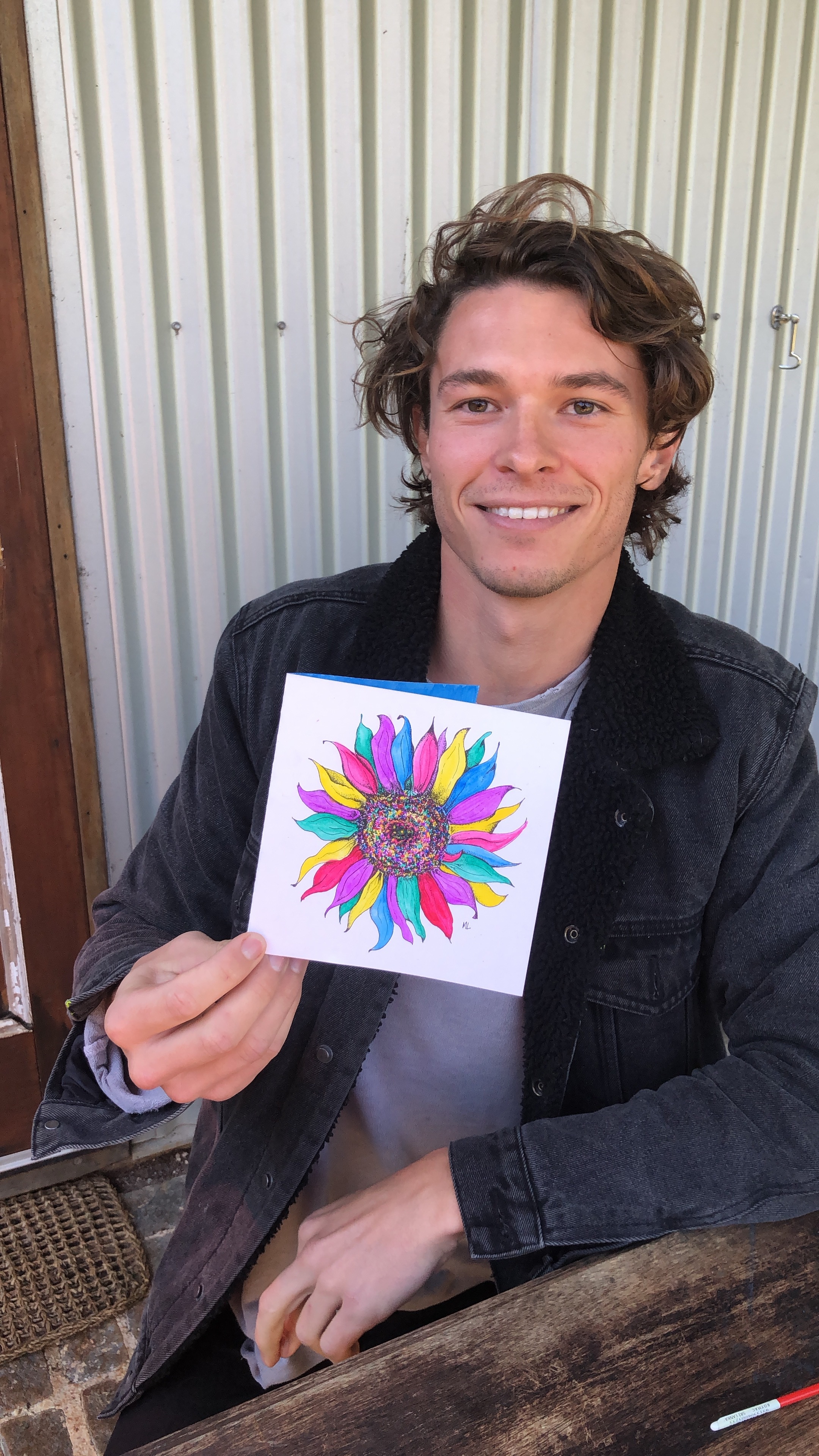 Handwritten note in Sunflower Card
A love note from me to you.
I adore taking a moment to share my world with you. Feel free to write a personal message about what you are experiencing or a question you have and I can answer in a hand written letter. If you don't mind, I will draw from inspiration and send whatever musing comes my way when seeing your name.
This card is also great for colouring in or painting! Tag your creations with #artworkbymontana or share them to @muralsforchange so I can see your work.
These are also great to keep handy for greeting cards, so I have made them available in packs of 5, 10 and 20. If you would like a hand written note as well, please purchase this in addition.
Includes brown recycled paper envelope.
14cm x 14cm.
Printed in limited quantities, on 100% Recycled Enviro Paper, locally made in Byron Bay.